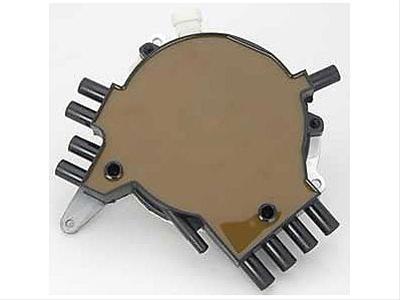 My old 1995 Camaro came with the LT1 V8 engine.  This was quite the powerful engine at the time and among its many features was the unique distributor named OptiSpark.  This device is supposed to last 100,000 and since my old Camaro was quickly approaching that milestone, it was certainly something I was due to replace.  However, as good as the OptiSpark is, it has drawbacks.  For one, it uses only one coil and at high RPM's the coil saturates and can't keep up.  Another drawback is these things are very expensive.  Finally, they are prone to fail.  Some last (as the one I had in my Camaro) but I have also seen them fail after only a few thousand miles.
So I conducted some research and found a device called the LTCC LT1 Coil Per Cylinder Converter.  The idea with the LTCC is based on using the OptiSpark but only as a crank position sensor and the rest is replaced with coil packs from an LSx engine.  The kit comes with a controller, a wiring harness and instructions.
I ordered this kit and bought a recommended spark plug wiring set including the special ends used to connect to the OptiSpark.  Here are some pictures of the whole kit and wires:
Since I don't have the Camaro anymore, I am offering the kit for sale.  The controller alone was $399.00.  It has never been installed and it comes with all the wires, plugs, controller and instructions.  The plug wires and ends came from one of the online speed shops and they are worth another $70.00.  I'll let the entire kit go for $350.00 plus shipping.  This is an excellent opportunity for an LT1 owner to upgrade to a coil pack ignition system.
If you are interested, CLICK HERE to jump to the original website from the manufacturer of the LTCC kit.
UPDATE:  I have a listing on eBay at the moment for this.  CLICK HERE for the auction.